Ella was formerly Dorchester Paws' longest resident. She was brought into the shelter as a stray on July 5th, 2018. She spent over 75 days searching for her forever home. Despite loving to play with toys, Ella was extremely shy and very scared of people. She would bite and scratch employees who would try and take her out of her cage. She was labeled as a candidate for our working cat program. Eleven months ago everything changed for Ella, when Jenny and her husband decided to give her a chance.
Jenny explains it took months for Ella to even stay on the same floor of their three story town home as them. She would hid under the bed and stay out of sight. Jenny says for months they didn't even know what Ella's fur felt like as they would barely see her, let alone pet her. At about month three Ella stopped hiding under the bed and instead would sit across the room from them just observing. Jenny says that was the first time she had ever heard Ella purr. From there things only progressed and soon Jenny was able to pet Ella as she ate wet food.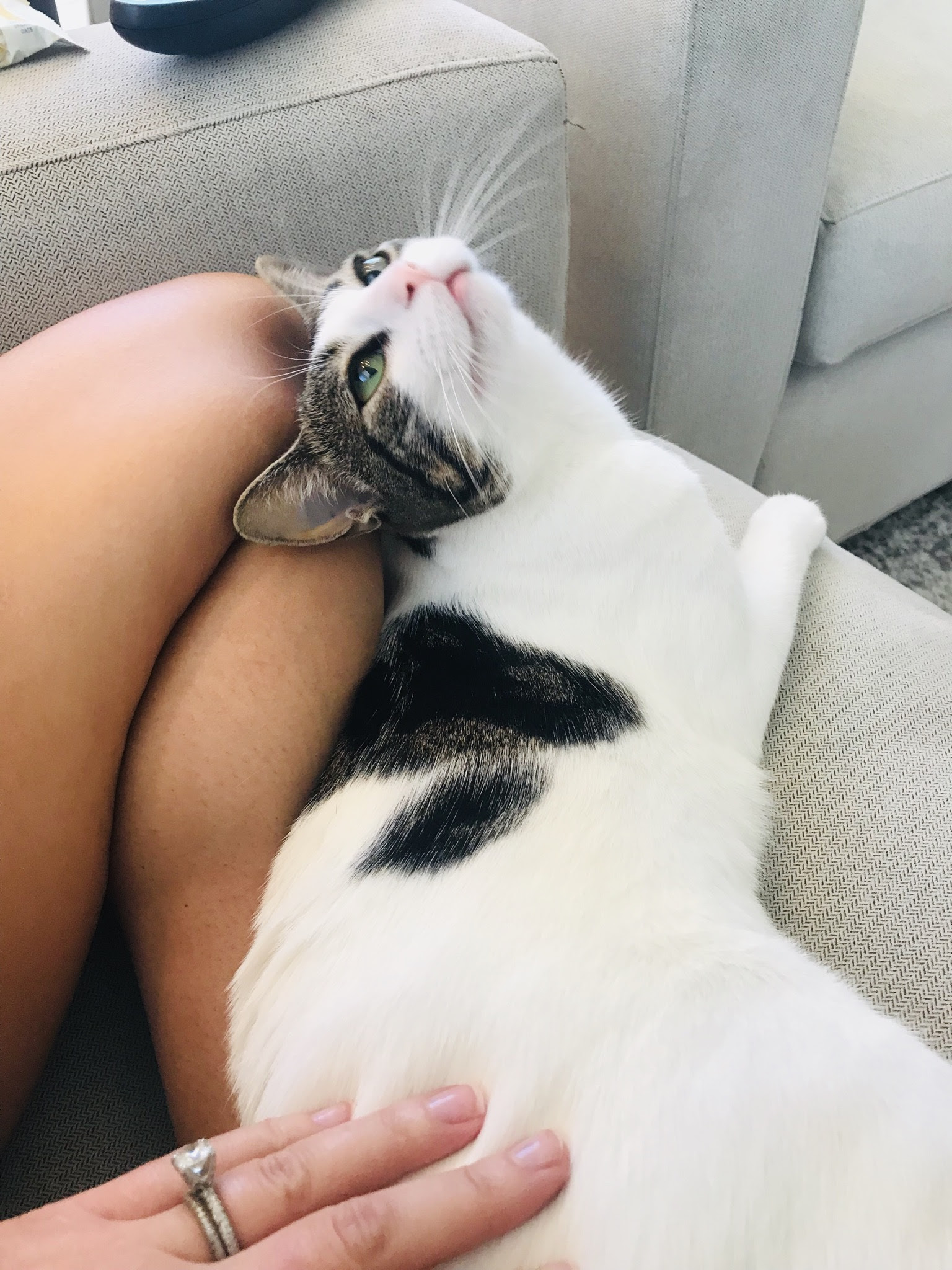 Now Ella is a total love bug. She loves to jump up onto laps to be pet and follows her new family around like she is their shadow. We hope that by sharing Ella's story others may give our longer residents a chance to open up and show just how awesome of a pet they can be. Ella's story highlights the importance of having patience when bringing a new pet, especially a long term shelter animal.
Have your own Dorchester Paws success story? Share it with Petco. Winning adopters will receive a Petco shopping spree AND the organization they adopted from will receive up to $100,000 in lifesaving grant awards.